Diasozo | Real Estate Advocacy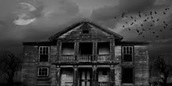 It is always good to know who's side someone is on. The use of advocates and private investigators for real estate transactions provides information which is sympathetic to your objectives and may also assure the legality, enforceability and profitability of real estate transactions. Traditionally buyers and sellers often rely on rudimentary information to make a major life decision. Diasozo's research support twarts fraud and deception related to real estate and can often uncover information that provides assurance, protection and negotiation power.
If you are negotiating thousands or even millions of dollars wouldn't you like to know everything which can be known about the property and the other party? Real Estate advocacy goes beyond the usual disclosures to provide vital information which may be hidden or deceptively concealed.
We provide:
Background Checks

Building Contractor Investigations

Due Diligence

Fraud Investigations

Realtor Investigations

Broker Investigations

Property Management Investigations

Mortgage Investigations