It is a great privilege to support the diverse goals of our mission-critical clients and to work with creative professionals worldwide. We have a keen interest in our clients' objectives and we strive to achieve the most favorable results.

If you are seeking a unique employment opportunity, and would like to serve a worthy cause, we welcome you. You will find information on the website explaining the values that motivate our workforce and how to submit your candidacy.

I wish you every success,
David Hale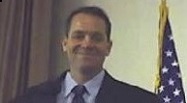 Director Hale received his Bachelor of Arts in Communication from the University of Oklahoma. He completed postgraduate studies with the Federal Law Enforcement Training Center and is a graduate of the 110th FBI Executive Leadership Institute.
David is a federally trained, internationally certified intelligence professional who has developed and managed a variety of operations and enterprises. He has held a number of expert-level analyst, officer and senior management positions across a diverse range of regional and functional mission areas. He received local, state and federal government commissions serving as an officer, instructor and commander.
In the private sector, David provided protective and advisory services to top-tier executives and dignitaries. His list of previous clients includes many A-list celebrities, several of the world's highest paid actors and the CEO of the world's largest oil company.