Diasozo is a network of technical professionals with dynamic training, skills and experience. They have dedicated their unique talents to the honorable service of others.
"Where no counsel is, the people fall;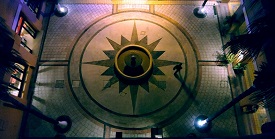 but in the multitude of counselors there is safety."
Proverbs XI:IV
Diasozo promotes worthy affairs and deters hostile activity. Our redemptive workforce helps you achieve favorable outcomes, strengthen relationships and solidify opportunities.