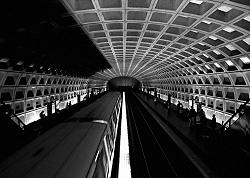 Diasozo provides practical protective intelligence advice and cost effective intelligence-led solutions. Our goal is to help you mitigate jeopardy in order to foster the growth and success of your business, church, educational institute, healthcare facility, retail or service enterprise. The tools and information services provided by the Diasozo network enhance your organizationís value by converting vulnerabilities into a competitive advantage.
Our trusted intelligence advocates and consultants are fiercely independent and have extensive real-world experience in both government and in the private sector. Diasozo's network of independent intelligence consultants is more than a safe passage solution. Diasozo delivers high quality intelligence-guided products and services custom designed for private or corporate clients.
Diasozo consultants help you install an intelligence-driven infrastructure to proactively manage risk while directing resources where they are needed most. Intelligence driven programs increase efficiency, help you avoid unnecessary risk and limit jeopardizing entanglement.
Diasozo consultants provided training to a wide variety of security services using intelligence driven methods. Intelligence driven services are the solution for stewards of risk and especially those entrusted with the safety of others. Diasozo's safety and security training helps you to incorporate intelligence-guided operations to automate success for a range of applications.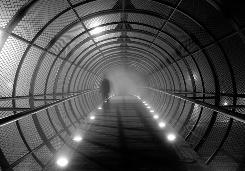 While there is a growing list of hazards, we believe that risk is not solely due to statistical probabilities or variances. Our faith based principled reasoning holds that risk is often a function of failure to adhere to foundational principles. Diasozo advocates have designed and implemented safety and security strategies for the world's largest companies. Diasozo provides more than protection from adversaries. We bolster confidence and help you stay ahead of threats so that you can remain focused on your profession.
Diasozo offers services that assist with mitigating and managing risk to people, infrastructure, assets, and reputation. Diasozo's intelligence guided security provides confidence and will enhance your organizationís business value. Diasozo also specializes in a wide variety of investigations including internal affairs, adversary analysis and background checks. Diasozo assures human factors and safety systems continually improve and adjust to keep pace with operational growth and safety.
Diasozo.com is the place that you will find intelligence-led business intelligence risk analysis, message assurance counselors, safety and security consultants, emergency management strategies, privacy threat analysis and countermeasures, unconventional tactical training, executive protection training, empirical analysis reports, workplace violence prevention classes, counter-terrorism solutions, cyber-security consultants, substance dependence identification & intervention, and a wide variety of vocational fitness programs.

Diasozo intelligence guided services include but are not limited to: Faith Based Intelligence Guidance, Human Engineering Countermeasures & Defenses, Message Assurance, Active Shooter Solutions, Aviation Security, Defensive Tactics Training, Career Analysis, Structured Analytical Techniques, Security Solutions, Fitness for Duty, Faith Based Facilities Protection, Guidance for Drug Dependence, Physical Security, Cyber forensics, Risk Analysis and Risk Management.